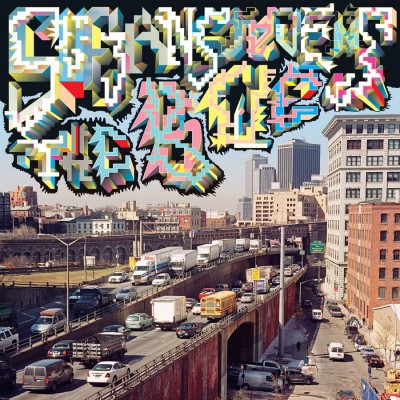 Since moving to NYC, I've been to a couple of Sufjan Stevens concerts & events, including the screening of his film, The BQE. The screening was opened by MC Sufjan Stevens, DM Stith (an artist from Stevens' label, Asthmatic Kitty), and Osso, a string quartet that played orchestral variations of Stevens' album, Enjoy Your Rabbit.
First I want to note that the currently unreleased songs Stevens played at the concerts I attended, one at Bower Ballroom on October 4, and the other at the Music Hall of Williamsburg on October 6, are completely amazing. Sufjan doesn't disappoint. Here is one example...imagine this one live, with the piano filling the room, completely enveloping you. I'm sorry I can't let you feel the actual feeling, but it was heavy:
"Barn Owl, Night Killer"
Maybe I'll discuss these shows in detail on another occasion, but for now I want to move on to Steven's label-buddy, DM Stith. He's absolutely amazing. His often dark style may be a lot to handle at times, but they are entirely beautiful. His soft-flowing yet wide-ranging melodic vocals, earthy acoustics and production, all married together perfectly, giving his music great depth and his audience a great many pleasant surprises. Sith somehow gives even his darkest, heaviest songs a heavenly sound that might leave a listener uplifted and downtrodden at the same time, certainly perplexed. Here are a few that I've been listening to on repeat:
"Pity Dance"
"Around the Lion Legs"
(one of his lighter songs)
"Thanksgiving Moon"
I
would also really recommend listening to Stith's "Fire of Birds." I know that's a lot of recommendations, but understand that you can't go wrong with Stith.